Our team of arts integration specialists are active, practising artists and educators in our community, professionals dedicated to artistic excellence and community contribution.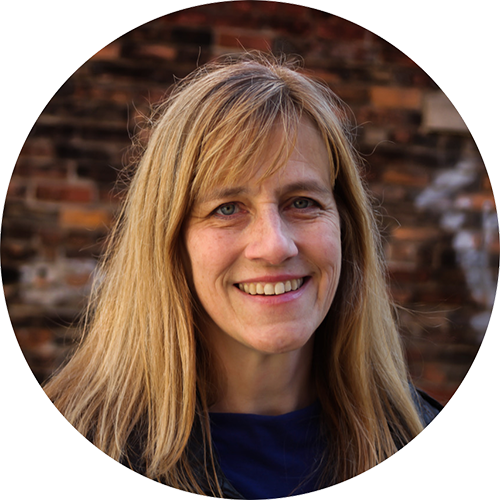 Karen McClellan
Arts Can Teach Founder, Executive Director
Karen is a professional musician, small business owner and strong advocate for the arts in education. She is dedicated to making the arts accessible to young people in Windsor-Essex schools and community settings.
Karen began playing cello in her public school's music program, leading to a BMus and AVCM in Performance and Teacher Training. Her expertise as an artist educator has allowed Karen to combine her enthusiasm for the arts and education in a dynamic and engaging atmosphere. Since 1999, Karen and her cello have delivered hundreds of engaging music-infused classroom sessions with students as the creative leaders.
Karen is a valued leader and artist mentor, supporting, training and empowering artists from diverse disciplines to discover and share their creative strengths. Karen serves on the Board of Directors for the Arts Council Windsor and Region.
Karen performs with the Windsor Symphony Orchestra, London Symphonia, in faculty recitals at the School of Creative Arts and in rock/pop duo Front Row Cello with singer-guitarist Ted Lamont.
In 2018 Karen founded Arts Can Teach to continue and expand dynamic hands-on learning and artist-teacher partnerships in Windsor-Essex schools and community settings.
We believe in the transformative impact of creativity and the arts in children's day to day learning in school.

We have learned that hands-on, arts-infused activities break down barriers to learning and student potential, promoting self-expression, engagement, confidence and a powerful sense of possibility.
— Karen McClellan, Executive Director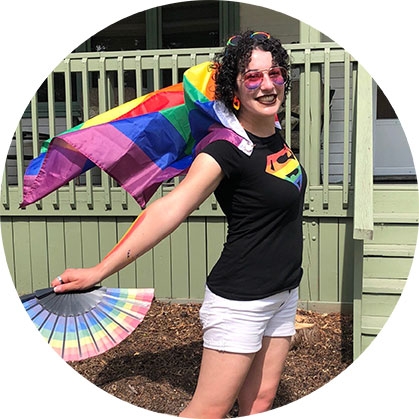 Abbey Lee Hallett

Arts Can Teach, Creative Content Manager

My name is Abbey Lee Hallett (she/they) and I love to tell stories! As the Creative Content Manager at Arts Can Teach, I love to capture the special moments that happen for students and teachers who experience the magic of ACT, because there is truly nothing like the dream team of art and education. I believe that art has the power to reimagine new worlds and show us the full potential of who we can be, and we see both of those things happen every day at ACT! When I'm not working for ACT, you can find me promoting mental health in my day job at the Canadian Mental Health Association, singing/dancing in musicals at the Kordazone Theatre, or watching HBO's Barry for the millionth time!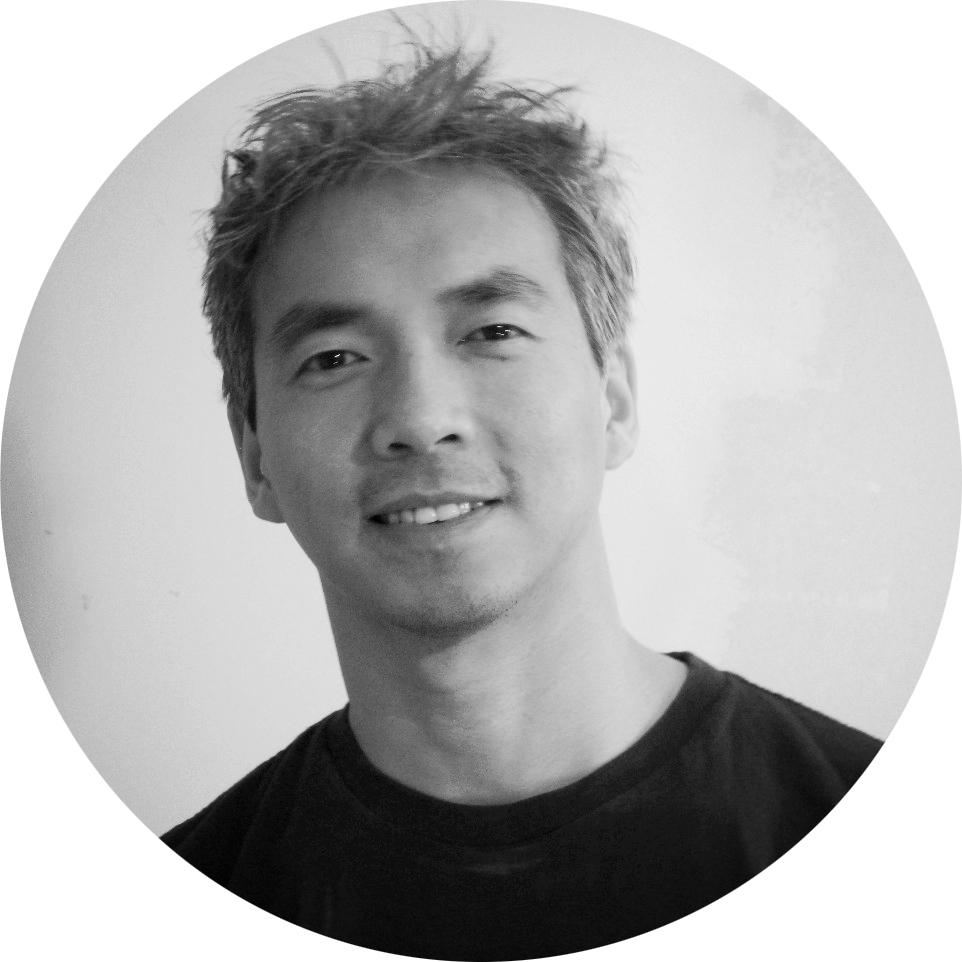 Anh Nguyen
Dance
Anh Nguyen is a dance artist and composer. He is currently the resident choreographer of HNM Dance Company, collaborating with other innovative artists and organizations on multidisciplinary projects. Anh makes regular guest appearances with other progressive dance companies, symphony orchestras, art galleries, festivals, and universities.
In recognition of his contributions to artistic and cultural life, Anh was given the Mayor's Award of Excellence for Outstanding Artist. Anh's choreography and compositions have been presented internationally by various dance and music ensembles. The Globe and Mail writes, "Nguyen's complex, energetic crisscross diagonals and clean, economical, athletic movements are as elegant as they are refreshing." The Courier-Journal describes Anh's choreography as "PURE PLEASURE."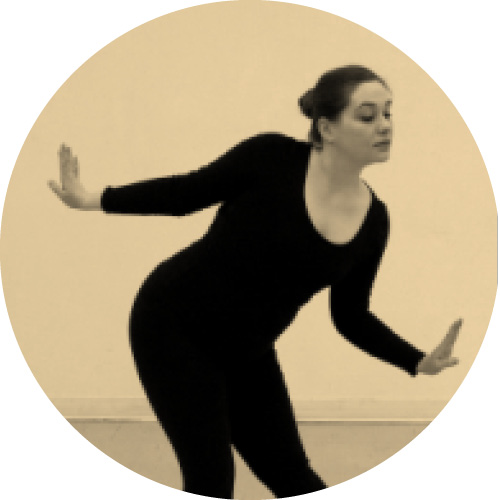 Joanna Coughlin
Dance/Creative Movement (Teaching in Germany until 2023)

Joanna Coughlin, B.Ed., OCT, is an interdisciplinary arts educator and dance teacher. In addition to receiving her Bachelor of Education in the Primary/Junior division, Joanna has continued her studies by receiving her Intermediate ABQ in Dramatic Art and Special Education (part 1) and Dance (part 1) AQs. Joanna has worked with kindergarten through grade 7 students, focusing primarily on kindergarten.
As an artist educator, Joanna believes dance has a unique ability to teach grace, poise, and self-discipline, as well as to create a place where self-expression is encouraged. The dichotomy between discipline and freedom makes dance a crucial part of an interdisciplinary approach to teaching. Giving students the tools of a dance vocabulary (discipline) but allowing them to use the tools in their own way (freedom) empowers them to create something unique to themselves, build self-confidence, and develop a new set of skills.
Joanna is excellent with the students. They showed a lot of excitement each time they saw her. Great planning and collaboration. Please give us more sessions with Joanna and through the year.
—Centennial Central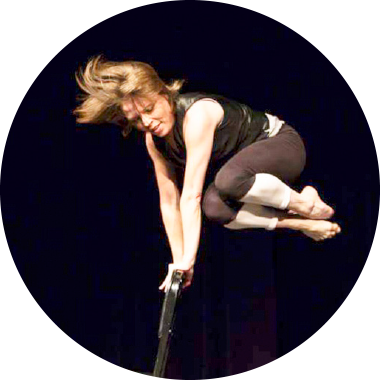 Louise Paquette
Dance/Creative Movement
Louise Paquette, BFA, began her dance training in her home town of Windsor. She founded the Dare 2 Dance studio, teaching ballet, jazz and modern dance techniques. Paquette is a sessional instructor at the University of Windsor in both the Dramatic Art Department and the Faculty of Education.
Louise has more than 20 years of classroom experience teaching core curriculum through dance. She enjoys integrating curriculum topics with movement and dance to capture the student's interest and then guide them as they enjoy learning in a new way. Louise aims to create a caring and comfortable environment where students are encouraged to express their ideas physically. Louise is passionate about sharing her love of movement and dance with students of all ages.
Louise is a passionate and engaging instructor. She knows how to connect with the children and her lessons tie well with the curriculum. She was fantastic, as always!
—Queen Victoria School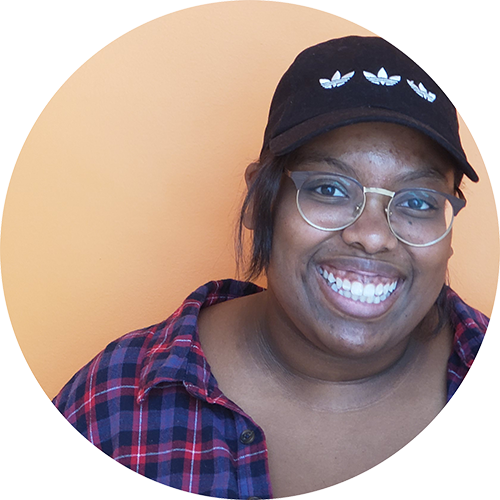 Ariel Clarke
Drama/Theatre (Available in spring of 2023)

Ariel Clarke is a drama and education alumna from the University of Windsor. She went on to complete a master's in teaching at the Ontario Institute for Studies in Education at the University of Toronto. She has done a variety of community work with marginalized and racialized youth and has taught across multiple elementary and secondary schools in Ontario during her undergrad and graduate programs. Drama and theatre are a big part of the work that Ariel has done, and she has passionately advocated for and researched the benefits of arts integration into non-arts subjects.
Ariel has also done specific work in social justice education targeting systemic racism, which can allow the option to implement anti-racist and anti-colonial perspectives as part of lesson plans. Ariel's teaching specialty is in using drama as a tool to support other core subjects. Her lessons use drama resources like drawing, writing, and acting in role to facilitate student learning across multiple subject areas. Ariel also has a theatre background that guides introductory work in script writing, directing, and acting.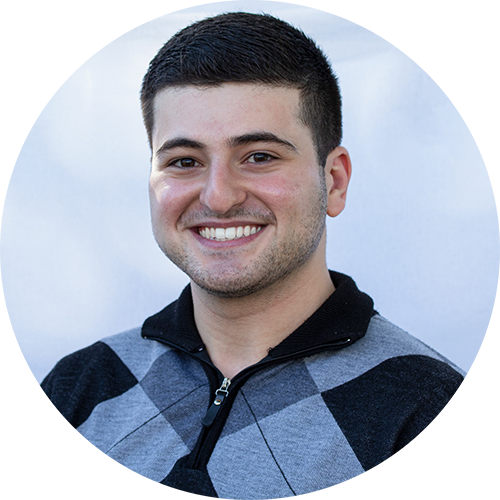 Hussein Samhat
Drama, Storytelling (Hussein is available in Spring 2023)

Hussein Samhat is an emerging drama educator and practitioner. He obtained his Bachelor of Arts with Honours in the drama in education and community program at the University of Windsor. He is currently completing his Bachelor of Education at the junior-intermediate level. He has had experience working with youth of various ages from early childhood all the way through post-secondary through practicums, employment, and community work with the Changing the Odds Summer Youth Program. Hussein brings not only his perspective, but also his experiences, into his work. Hussein is the President of the Board of Directors for the Arts Council, Windsor and Region/ACWR.
As an educator, Hussein believes in leading with empathy. He hopes to create safe spaces for all students to be able to share their work and their thoughts, and be themselves. He believes that the synergistic relationship between educators and students is what drives the classroom environment to a deeper, more meaningful level of interaction and exploration. Hussein believes in bringing the world into the classroom through various drama practices such as perspective-taking, story drama, and character work to explore diverse contexts, giving voice to all students.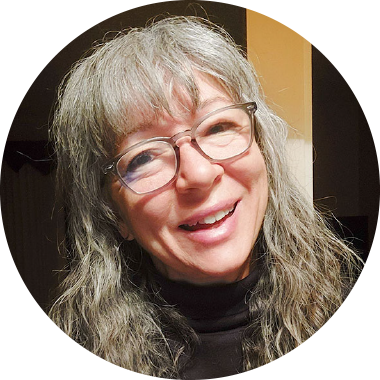 Linda Lord
Expressive Arts – Drama, Expressive Writing, Embodiment
"Artistic expression is a fundamental human experience that facilitates learning and healing. And why not have some fun doing it?"
"Once upon a time" + Core Curriculum + Arts Facilitator Linda Lord = engaging and entertaining lesson plans. When Linda visits a classroom, she co-creates a time and space where imaginations are ignited, creativity is fostered, and characters are developed. In addition to augmenting core curriculum with artistic expression Linda is also able to weave life lessons seamlessly into classroom lessons.
Linda is a professional playwright and storyteller, professional therapeutic life coach, and earned a Ph.D. in Expressive Arts Therapy during a pandemic!
Linda's teaching modalities include drama, expressive writing, and embodiment.
I can't say enough about Linda Lord. Her visits were inspiring for my students. I have a class that can be challenging & she really connected with them and created activities that kept them motivated. The students were engaged and positive through the whole time.
—  Coronation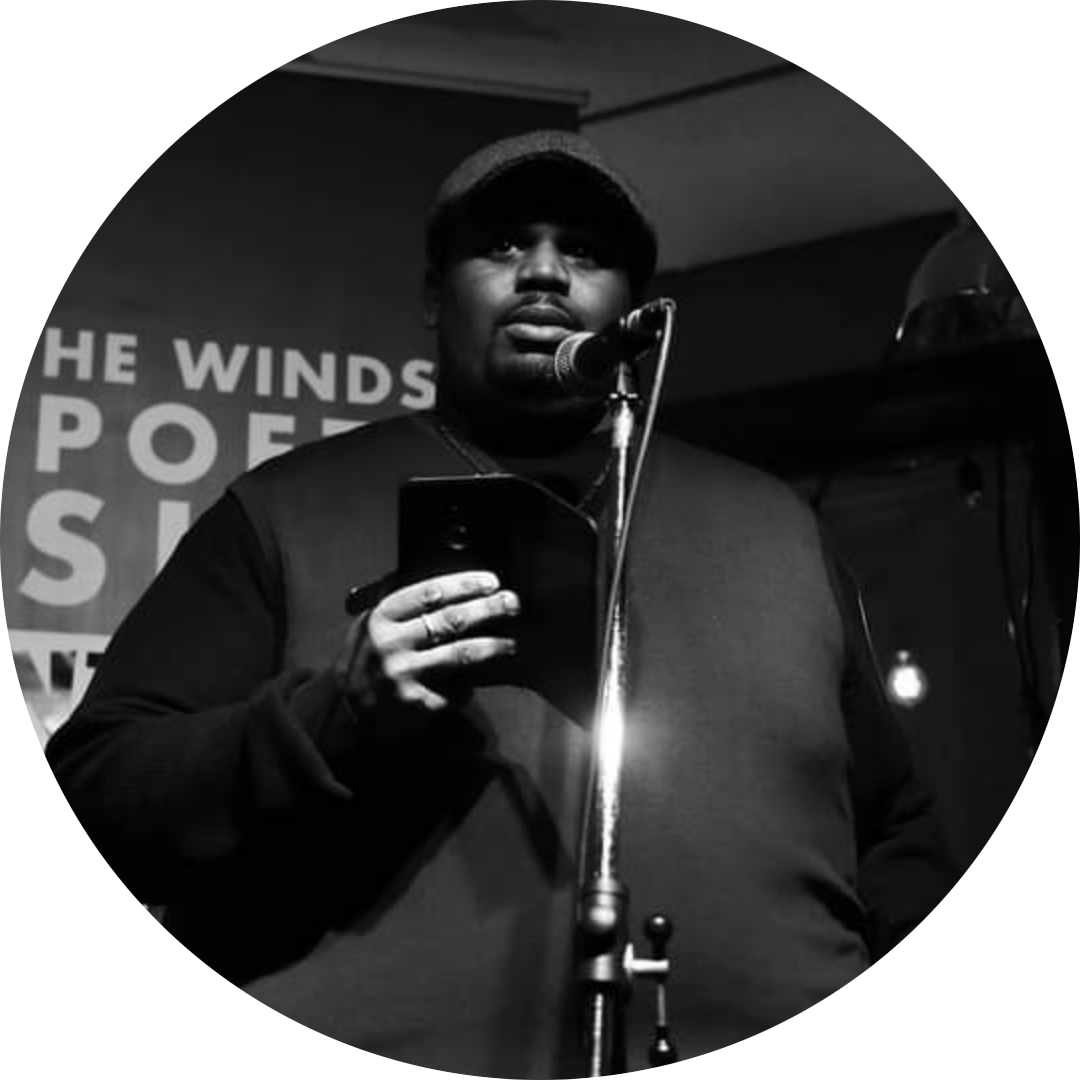 Erik Johnson
Hip Hop, Slam Poetry
Erik "E-Tomic" Johnson is a hip hop lyricist, vocalist, and slam poet from the Windsor-Essex region. Erik has been writing and performing poetry for more than a decade. He draws his poetic inspiration from his Afro-Indigenous culture and experiences as an artist of colour and as a physically disabled creator. Erik's goal as an artist is to highlight the experiences of BIPOC through storytelling, a theme that is deeply ingrained in all of his poetic endeavours.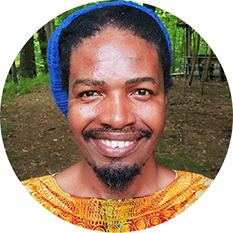 Mbonisi Zikhali/Zomkhonto
Poet/Spoken Word Artist and Storyteller
"Poetry is a powerful way to give wings to words and sprinkle magic on our everyday experiences. Story-telling gives a voice to our worldview and also gives us the confidence to remember that our story also counts."
My name is Mbonisi Zikhali and I am a poet/spoken word artist and storyteller born in Makokoba, Bulawayo, Zimbabwe. I have loved poetry since I was a child. I won my first poetry certificate when I was 8 years old. My spoken-word/storytelling name is Zomkhonto, which happens to be my bloodline's totem. I am also a trained journalist, youth mentor, qualified community services worker, grassroots community organizer and mental wellness advocate. I consider myself an afro-empath. I am driven to ensure that people find joy in the power of words and story-telling.
Some of the recent publications I have appeared in include Best New African Poets 2019 Anthology by Mwanaka Media and Publishing and Ipikai Poetry Journal's inaugural & second edition (initiative of the Zimbabwe Poets Society). My work was showcased at the World Poetry Slam Championships (September 26-30, 2022) in Brussels, Belgium. In 2021, I was part of Artcite Inc.'s Emancipate the Landscape, a month-long exhibition meant to celebrate the resilience and elegance of everyday Blackness, deconstruct dominant culture and question stereotypes about black people. I also hold workshops on writing for mental wellness. I am the current President of Artcite Inc. Windsor's Board of Directors.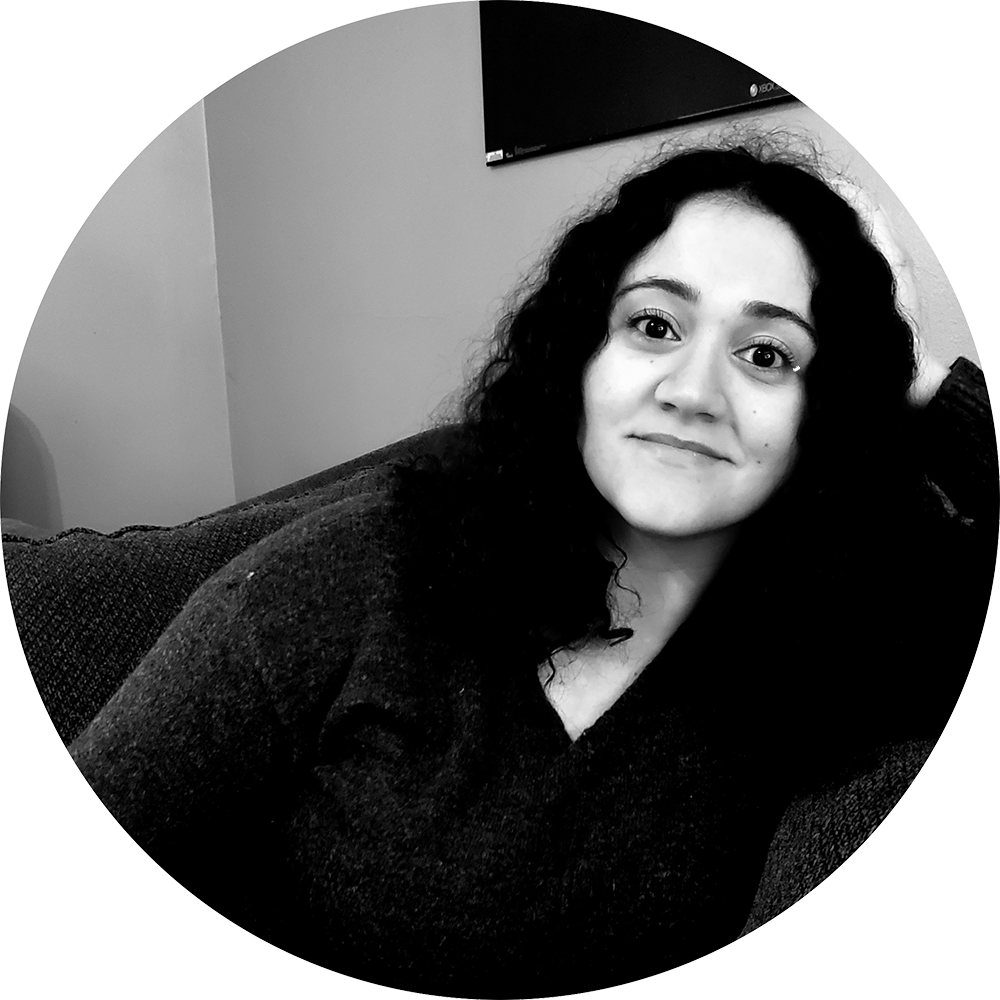 Samantha Badaoa
Poetry, Performance Poetry, Storytelling
Samantha Badaoa is a graduate of the University of Windsor with an Honours English Language and Literature degree. She is a recognized spoken word artist with an established body of work.
Samantha has been part of the Windsor Poetry Slam since 2015, touring and competing as a representative of Windsor in multiple national poetry competitions. She has also been the director of the Windsor Poetry Slam for several years and has just completed her term as Windsor's first-ever Youth Poet Laureate.
Samantha's first full-length collection of poetry, "So am I," was published in 2020 with Black Moss Press. In 2020 she received a Windsor Endowment for the Arts Emerging Artist grant to create her second collection of poetry, which will focus on the agricultural industry in Windsor-Essex County.
Her poetry centres on lyrical storytelling and the connection between the divine and the mundane. Samantha is enthusiastic about sharing an experience with people through poetry and spoken word, and she hopes to create spaces for people to experiment with expression.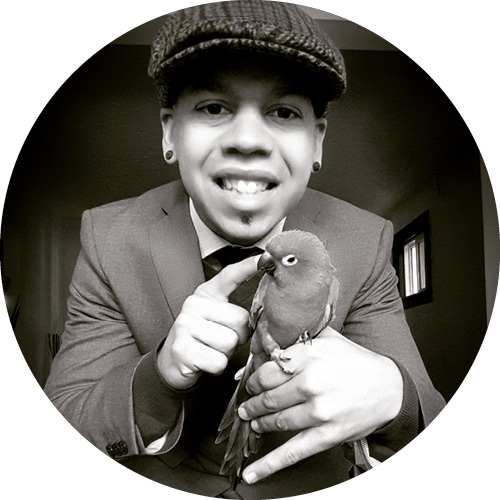 Teajai Travis
Storytelling and Spoken Word
"Art in all its forms, is a celebration of life, resilience and identity. The path to healing and understanding might be paved in trials and tribulations, but our audacity to create is the secret to our ability to transform into the hero of our story."
Teajai Travis is a poet, spoken word and soundscape artist working in Windsor Ontario. He is the current Executive Director of Artcite Inc. a local artist-run centre. He is the appointed Multicultural Community Storyteller for the City of Windsor and a community drum facilitator.
Teajai began telling stories as a child. As he matured, his imagination led him into the arts. Through his joy for music and dance he discovered musical theatre, and his experience in the theatre led him to spoken word poetry. 
His multidisciplinary style of creating allows him to utilize a diverse approach when producing new work, whereas his background in social work, community advocacy and education provides him with a unique ability to facilitate group activities while being mindful of the individual. 
Teajai believes everyone to be an artist and storyteller. His goal is to create spaces that are safe and supportive so that the incredible stories living inside the hearts and minds of everyone can be gently mined and brought to the surface.
The students were fully engaged and had a lot of fun. It was also clear which students had a strong grasp of skip counting.     The students wanted Mr. Travis "to stay and drum with them for the next 1000 days"!
— Marlborough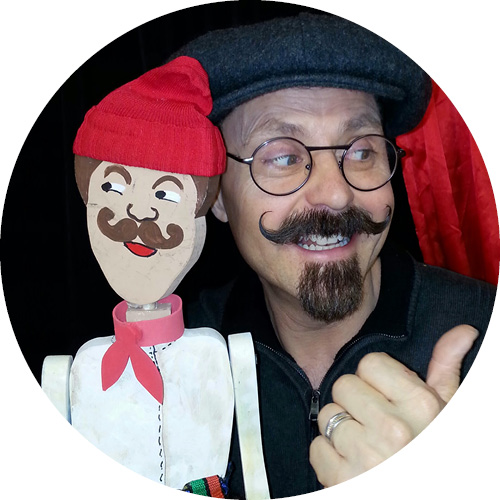 Matthew Romain
Puppetry, Music
"A puppet is so captivating that a child can't help but pay attention to what it does and says. In the teacher's hands it can be one of the most powerful and effective teaching tools. Moreover, when a student makes and uses a puppet, that power is in their hands, building confidence, developing language, and solidifying their learning. I love guiding students and teachers through those processes."
Matthew Romain, the Laughtertainer, has been building puppets and performing since 1980. He teaches the art of puppetry to elementary, high school, and university students, and presents hands-on workshops for teachers, performing artists, and enthusiasts.
Matthew embraces each project with joy! Whether he's teaching a puppetry class, or bringing characters to life for a television show, or animating giant puppets with the Toronto Symphony for audiences of thousands, or enlivening a children's birthday party in a living room, his work consistently receives the highest praise. He has received numerous awards for excellence in his field.
My students and I absolutely loved this experience! I highly recommend our artist as Matthew was knowledgeable, professional, engaging and gave students access to a different pathway of learning.
— Hetherington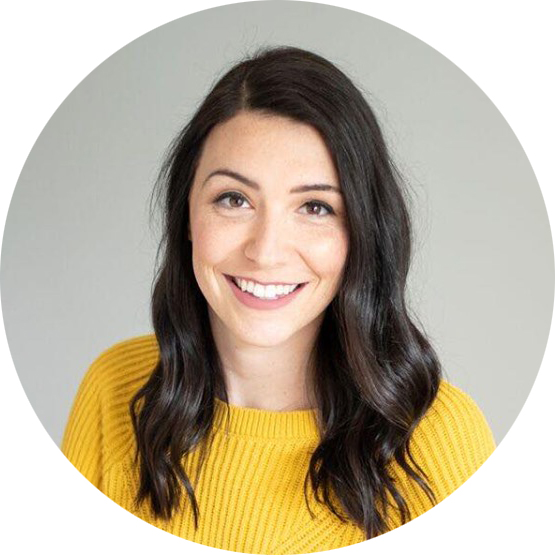 Ainslee Winter
Visual Arts, Art Therapy
"I see art as an important tool to enhance learning and offer a perspective to a person's thoughts and emotions visually. Art can provide healing to overcome obstacles and bring communities together through education and cultural representation."
Ainslee Winter, BA (Hons), DTATI, RP (Qualifying), draws on years of experience as an art therapist and community wellness program provider. Her passion lies in exploring how art can be used as a means for healing and is driven to heal and teach through her creative and compassionate lens. Her business, Revival Through Hands, has developed meaningful programs with numerous organizations including Art Windsor Essex, The United Way/Centraide Windsor Essex County, The Bridge Youth Resource Center, The Children's Safety Village, AIDS Committee of Windsor, Phoenix Recovery Program, Build A Dream, Autism Ontario, among others.
An excellent facilitator, Ainslee uses art as a tool for exploration to gain insight, awareness, and knowledge while becoming directly connected with the subject matter. Ainslee hopes to continue to support self-discovery, connection, transformation, and inspiration within her professional career and as a program facilitator.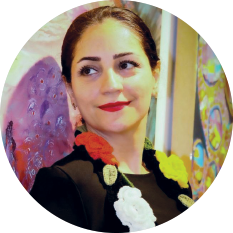 Maryam Safarzadeh
Painting, Poetry
Maryam Safarzadeh began painting at the age of 10 and went on to study many different art techniques (e.g., calligraphy, drawing, creating handmade tiles, acrylic) from Masters of painting in Iran. She studied Graphic Design at the University of Science and Culture of Tehran and has been painting since. 
Maryam's favourite technique is oil painting on canvas. She also has experience creating large scale tile mosaics, murals, works of calligraphy, and illustrations. She writes poetry as well. Currently, the main subject of Maryam's paintings are women. She says that it feels as if thousands of women are living inside of her, and she voices them through her paintings.
Maryam has been teaching art and creation for 20 years in art schools, institutes and colleges across Iran as well as in her own studio at SHO Art, Spirit & Performance in Windsor. Her workshops include a combination of Middle Eastern and North American influences. Maryam serves on the Board of the Arts Council Windsor and Region.