Our team of arts integration specialists are active, practising artists and educators in our community, professionals dedicated to artistic excellence and community contribution.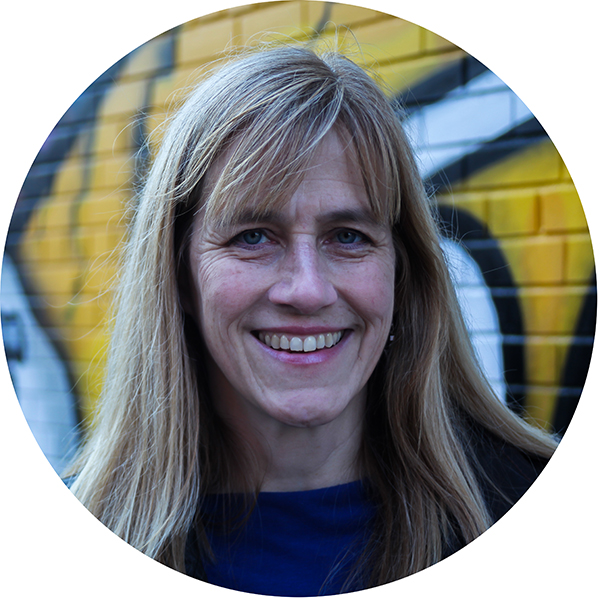 Karen McClellan
Arts Can Teach Founder, Executive Director
Karen is a professional musician, small business owner and strong advocate for the arts in education. She is dedicated to making the arts accessible to young people in Windsor-Essex schools and community settings.
Karen began playing cello in her public school's music program, leading to a BMus and AVCM in Performance and Teacher Training. Her expertise as an artist educator has allowed Karen to combine her enthusiasm for the arts and education in a dynamic and engaging atmosphere. Since 1999, Karen and her cello have delivered hundreds of engaging music-infused classroom sessions with students as the creative leaders.
Karen is a valued leader and artist mentor, supporting, training and empowering artists from diverse disciplines to discover and share their creative strengths. Karen serves on the Board of Directors for the Arts Council Windsor and Region.
Karen performs with the Windsor Symphony Orchestra, London Symphonia, in faculty recitals at the School of Creative Arts and in rock/pop duo Front Row Cello with singer-guitarist Ted Lamont.
In 2018 Karen founded Arts Can Teach to continue and expand dynamic hands-on learning and artist-teacher partnerships in Windsor-Essex schools and community settings.
We believe in the transformative impact of creativity and the arts in children's day to day learning in school.

We have learned that hands-on, arts-infused activities break down barriers to learning and student potential, promoting self-expression, engagement, confidence and a powerful sense of possibility.
— Karen McClellan, Executive Director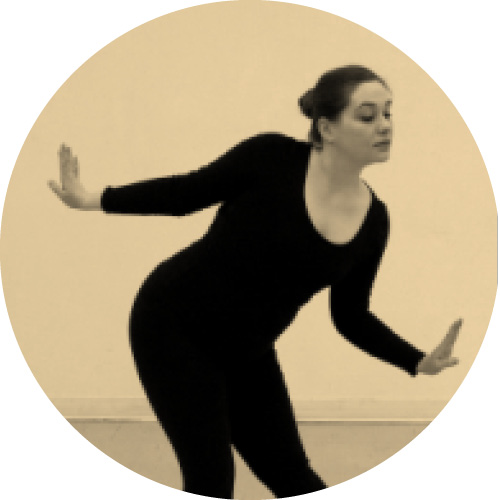 Joanna Coughlin
Dance/Creative Movement
Joanna Coughlin, B.Ed., OCT, is an interdisciplinary arts educator and dance teacher. In addition to receiving her Bachelor of Education in the Primary/Junior division, Joanna has continued her studies by receiving her Intermediate ABQ in Dramatic Art and Special Education (part 1) and Dance (part 1) AQs. Joanna has worked with kindergarten through grade 7 students, focusing primarily on kindergarten.
As an artist educator, Joanna believes dance has a unique ability to teach grace, poise, and self-discipline, as well as to create a place where self-expression is encouraged. The dichotomy between discipline and freedom makes dance a crucial part of an interdisciplinary approach to teaching. Giving students the tools of a dance vocabulary (discipline) but allowing them to use the tools in their own way (freedom) empowers them to create something unique to themselves, build self-confidence, and develop a new set of skills.
Joanna is excellent with the students. They showed a lot of excitement each time they saw her. Great planning and collaboration. Please give us more sessions with Joanna and through the year.
—Centennial Central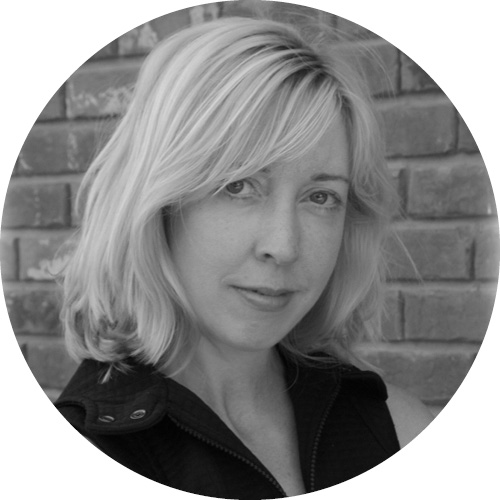 Katie Mecher Williams
Dance/Creative Movement
Katie Mecher-Williams is a native of Windsor. She has been performing and teaching dance for over 30 years. She is currently the artistic associate and dancer with HNM Dance Company. Katie also teaches modern dance for the St. Clair College Musical Theatre Program.
Katie is a graduate of the Theatre Dance program at Ryerson University in Toronto. She has trained at the Minsk Choreographic School in Russia, with Toronto Dance Theatre, with Ottawa's Le Groupe de la Place Royale, and Dance Theatre David Earle. She has performed with notable companies in Ontario and Michigan. Since 1989 Katie has participated in educational programming in the schools, notably taking part in Gina Lori Riley Dance Enterprises' Arctic tour and working as a classroom artist educator since 2002.
Katie is passionate about movement exploration with students of all ages and abilities. She encourages participants to find their "dance voice" as a means of expression and interpretation.
Katie was fantastic! Our students were so excited to see her each week.

What a wonderful rich program! I'm so glad we took part in it.
— AV Graham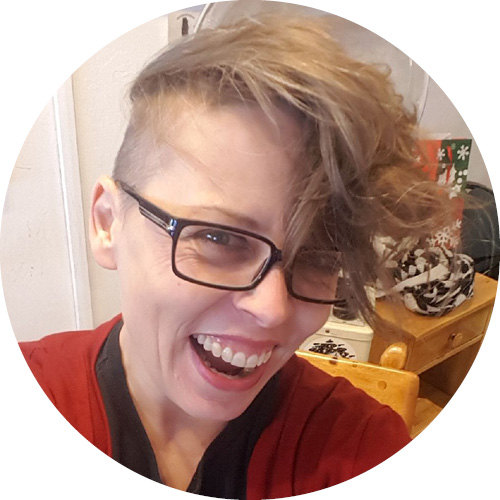 Louise Paquette
Dance/Creative Movement
Louise Paquette, BFA, began her dance training in her home town of Windsor. She founded the Dare 2 Dance studio, teaching ballet, jazz and modern dance techniques. Paquette is a sessional instructor at the University of Windsor in both the Dramatic Art Department and the Faculty of Education.
Louise has more than 20 years of classroom experience teaching core curriculum through dance. She enjoys integrating curriculum topics with movement and dance to capture the student's interest and then guide them as they enjoy learning in a new way. Louise aims to create a caring and comfortable environment where students are encouraged to express their ideas physically. Louise is passionate about sharing her love of movement and dance with students of all ages.
Louise is a passionate and engaging instructor. She knows how to connect with the children and her lessons tie well with the curriculum. She was fantastic, as always!
—Queen Victoria School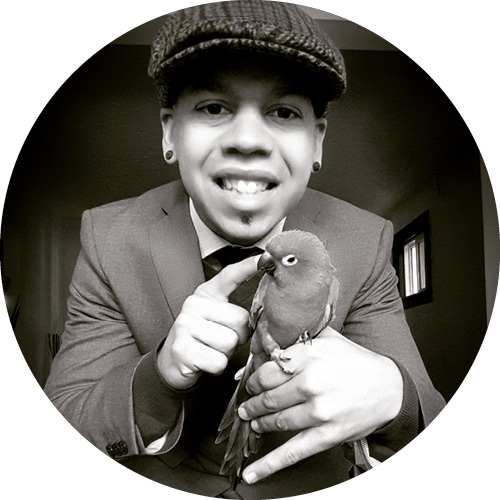 Teajai Travis
Drumming, Spoken Word
Teajai Travis (he/him) is an Afro-Indigenous descendant of formerly enslaved peoples. Teajai is the Founder and Director of The Bloomfield House, the current chair of The Windsor Youth Centre and a board member with The Friends of the Court and Literary Arts Windsor.
Teajai is currently working on a collection of poetry titled Born Enslaved: A Freedom Story, as well as a play and a collection of short stories of the same name. The work shares his Ancestors heroic journey from slavery to freedom. Inspired by the works of Nikki Giovanni, Dick Gregory, James Baldwin, Afua Cooper and Sal Williams, Teajai uses a poetic language to share the complexities of struggle and triumph from his unique lens.
The students were fully engaged and had a lot of fun. It was also clear which students had a strong grasp of skip counting.     The students wanted Mr. Travis "to stay and drum with them for the next 1000 days"!
— Marlborough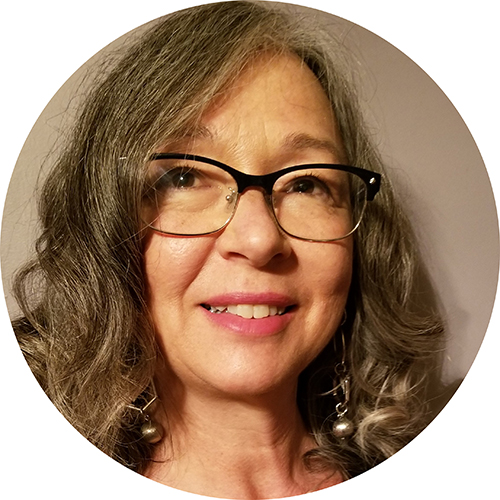 Linda Lord
Expressive Arts – Drama, Expressive Writing, Embodiment
"Once upon a time" is how many great stories begin. When Linda visits a classroom, she co-creates a personalized "once upon a time" where imaginations are ignited, creativity is fostered, and characters are developed.
Linda is a professional playwright and storyteller, professional therapeutic life coach, and all-around great resource. Linda holds a master's degree in expressive arts therapy and is able to weave life lessons seamlessly into class lessons.
Linda's teaching modalities include drama, expressive writing, and embodiment.
I can't say enough about Linda Lord. Her visits were inspiring for my students. I have a class that can be challenging & she really connected with them and created activities that kept them motivated. The students were engaged and positive through the whole time.
—  Coronation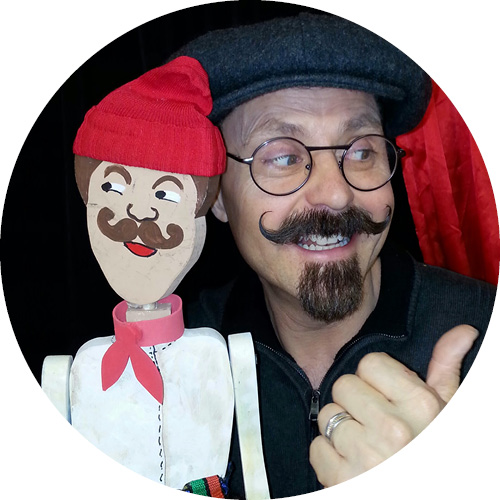 Matthew Romain
Puppetry, Music
Matthew Romain, the Laughtertainer, has been building puppets and performing since 1980. He teaches the art of puppetry to elementary, high school, and university students, and presents hands-on workshops for teachers, performing artists, and enthusiasts.
Matthew embraces each project with joy! Whether he's teaching a puppetry class, or bringing characters to life for a television show, or animating giant puppets with the Toronto Symphony for audiences of thousands, or enlivening a children's birthday party in a living room, his work consistently receives the highest praise. He has received numerous awards for excellence in his field.
My students and I absolutely loved this experience! I highly recommend our artist as Matthew was knowledgeable, professional, engaging and gave students access to a different pathway of learning.
— Hetherington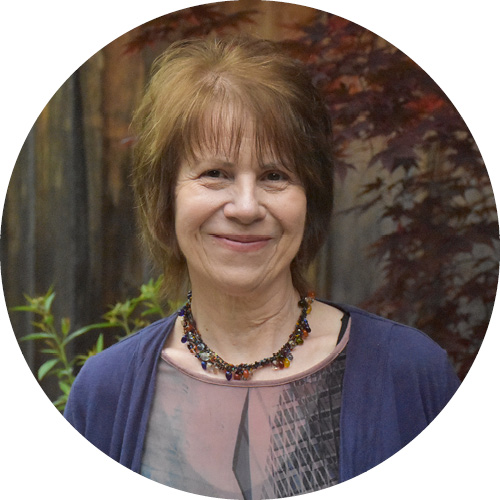 Suzanne Konyha
Visual Arts
Born in Paris, France, Suzanne Konyha spent her early life living and traveling between Europe, Canada, and the United States. She attended both public and private schools and then settled in Windsor in 1972. Suzanne received her BFA from Marygrove College (Detroit) and her Bachelor of Education from the University of Windsor. She is a professional artist and has exhibited her work in Windsor and Detroit.
Suzanne is an avid arts educator and has always striven to share her knowledge and skill with others in her community. She has facilitated camps, workshops, and classes for both youth and adults at the Children's Aid Society, the Alzheimer Society of Windsor-Essex County, the Homeless Coalition of Windsor/Essex County, and the Bridgeview Community Outreach Program, Inc.
Suzanne believes in the importance of a quality art education for everyone, particularly the more vulnerable residents in Windsor and Essex County. She looks forward to working with other groups and individuals in her community.
I have enjoyed the interactions with Suzanne over the many years we have worked together. I value her knowledge and expertise. I look forward to utilizing this program and her skills for many years to come.
— Southwood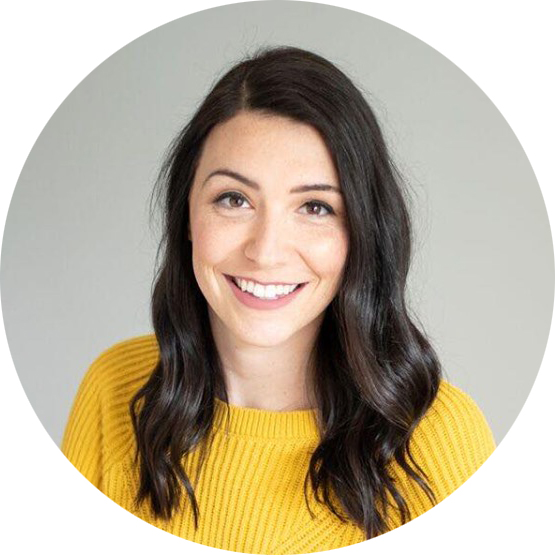 Ainslee Winter
Visual Arts, Art Therapy
Ainslee Winter, BA (Hons), DTATI, draws on years of experience as an art therapist and community wellness program provider, and is driven to heal and teach through her creative and compassionate lens. Ainslee's involvement with high-risk youth in a custody/detention facility, practice with newcomers, and assisting young adults with mental health concerns motivate and encourage her practice. Her ability to connect with diverse clients helps support her holistic approach to wellness. Ainslee's business, Revival Through Hands, aims to provide compassionate care to individuals and communities through creative expression, holistic healing modalities, and outreach programming. Her business has developed meaningful programs with numerous organizations including The Children's Safety Village, AIDS Committee of Windsor, Phoenix Recovery Program, Build A Dream, and Autism Ontario.
An excellent facilitator, Ainslee uses art as an exploratory avenue for people to gain insight, awareness, and knowledge while becoming directly connected with the subject matter. Ainslee hopes to continue to support self-discovery, connection, transformation, and inspiration within her professional career and as a program facilitator.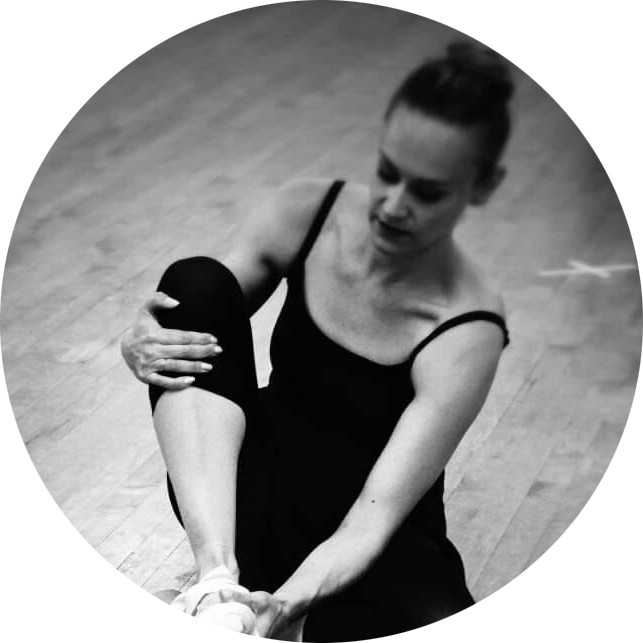 Tiffany Kearns
Dance
Tiffany received her original training at the Dance Studio of Académie Ste. Cécile, in ballet, jazz, and modern. She went on to graduate from Cambrian College in Sudbury with a diploma in dance education and obtained her full Canadian Dance Teachers Association (CDTA) membership in 1999. She has taught in various studios in Sudbury and Windsor and has performed with HNM Dance Company. She is also an award-winning choreographer. She currently teaches in the after-school and weekend programs at the Dance Studio of Académie Ste. Cécile, as well as for the Académie Ste. Cécile International School.
Tiffany's philosophy as an arts educator is a holistic one: to embrace each student's abilities, interests, perspectives, and strengths, while exploring and developing their potential. Recognizing and respecting each student's experiences, background, and culture is important as a guide in their learning, vision, and creative process.
Tiffany aims to inspire and encourage a positive, safe, and open-minded learning and creative environment to help foster the freedom and courage to harness students' individual and collective artistry, while respecting that of others.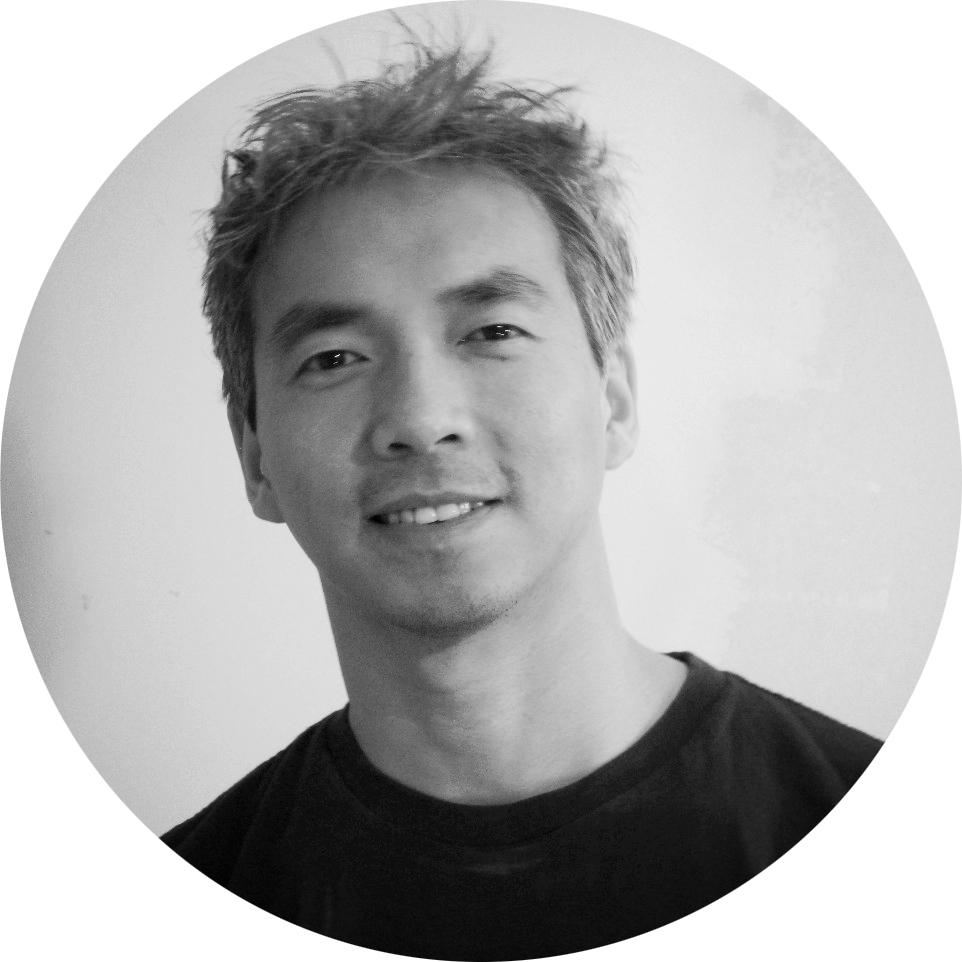 Anh Nguyen
Dance
Anh Nguyen is a dance artist and composer. He is currently the resident choreographer of HNM Dance Company, collaborating with other innovative artists and organizations on multidisciplinary projects. Anh makes regular guest appearances with other progressive dance companies, symphony orchestras, art galleries, festivals, and universities.
In recognition of his contributions to artistic and cultural life, Anh was given the Mayor's Award of Excellence for Outstanding Artist. Anh's choreography and compositions have been presented internationally by various dance and music ensembles. The Globe and Mail writes, "Nguyen's complex, energetic crisscross diagonals and clean, economical, athletic movements are as elegant as they are refreshing." The Courier-Journal describes Anh's choreography as "PURE PLEASURE."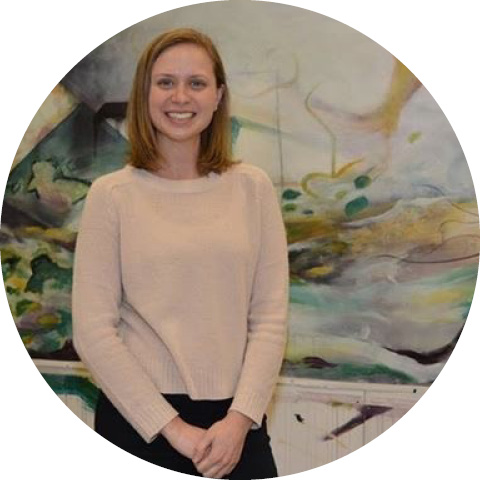 April Morris
Visual Arts, Arts After School Program Leader
April is a visual artist and an arts educator who lives and works in Windsor, Ontario. She holds a Bachelor of Fine Arts (Honours), a Bachelor of Education, a Certificate in Arts Management, and a Masters of Fine Arts from the University of Windsor. Her paintings study urban spaces that she photographs on her exploratory walks in the city. April sees the city as a place of unnoticed messages and questions how it impacts her and her sense of place.
As an arts educator, April has worked within her immediate community to foster ongoing professional development and to instill creative learning. April has taught various art lessons at local public schools, the Art Gallery of Windsor, SB Contemporary Art, and the University of Windsor. In each of these educational facilities April has designed and delivered a variety of lessons teaching individuals of all ages about the value of the creative arts. April is an advocate for the arts and is dedicated to encouraging art and creativity in her hometown Windsor.